The Uganda Peoples' Defence Forces (UPDF) Chief Political Commissar Maj Gen Henry Masiko has today led the Defence Ministry monitoring and evaluation team to inspect some of the ongoing construction projects being undertaken by the UPDF Engineers Brigade.
The team, inspected the ongoing renovation of Mandela National Stadium, commonly known as Namboole and emergency works at Kololo Senior Secondary School.
Maj Gen Masiko remarked that this follows the directive by the President and Commander-in-Chief of the UPDF H.E Gen Yoweri Kaguta Museveni to award all infrastructural projects in both education and health to the UPDF Engineers Brigade.
This is premised on the intention to have value for money, timely completion, quality service and fulfillment of the UPDF mandate of participating in development projects to transform the country.
The Chief Political Commissar further mentioned that the Engineers Brigade has already been assigned over 127 sites where they are doing work concurrently.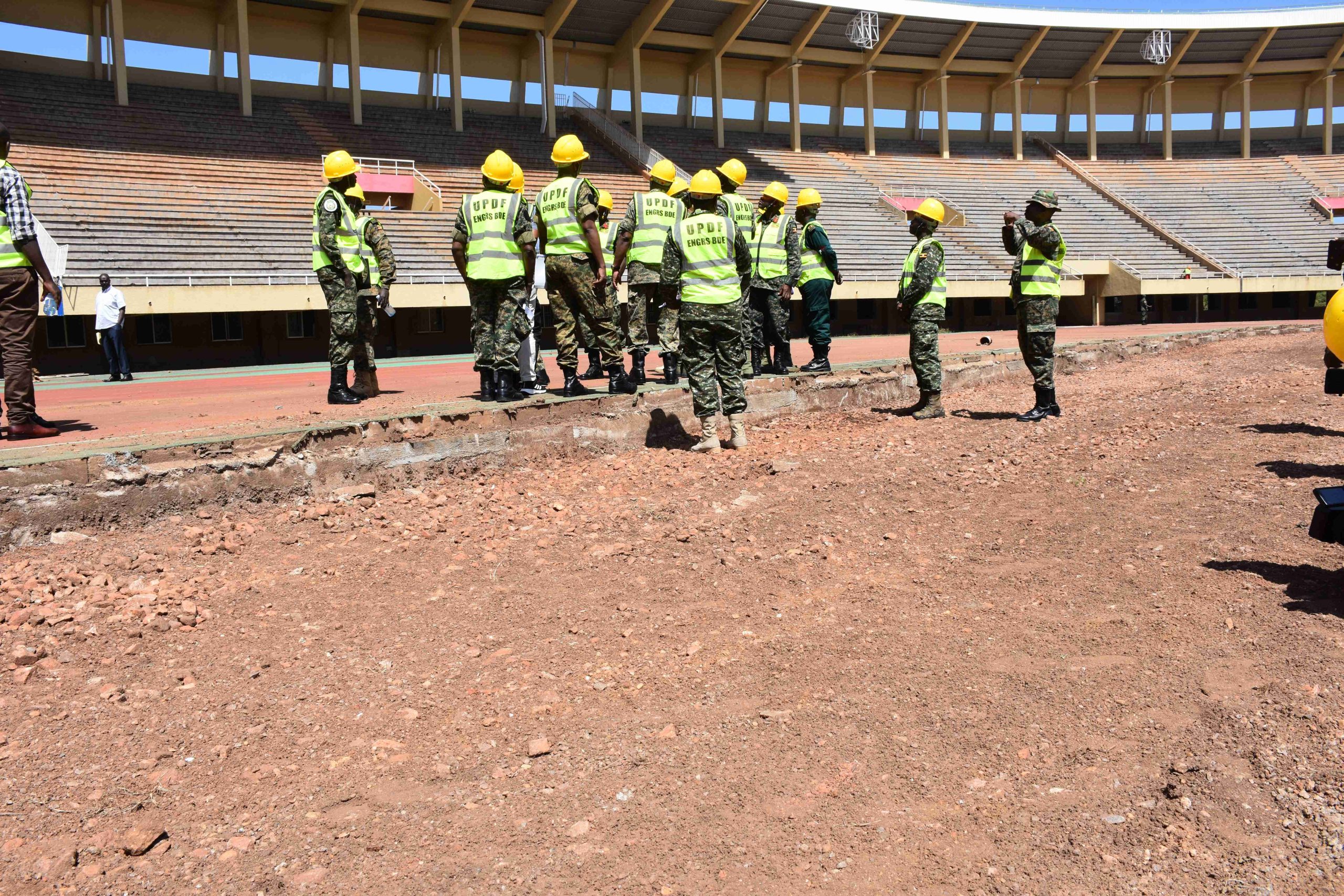 The Monitoring and Evaluation team is expected to produce a report to facilitate objective project management. "We are here to support you. If you do well, the image of the UPDF shines and we are interested in a good image of both the UPDF and the Ministry of Defence. We want to ensure that you portray the standards expected of UPDF since the President has trust in the way we do things and he is concerned about value for money," Maj Gen Masiko emphasized.
Speaking at the same function, the Defence Spokesperson Brig Gen Felix Kulayigye re-echoed   the smart work done by the UPDF Engineers Brigade across the UPDF and the country. "Internally, we have an obligation to ensure that the Commander-in-Chief's intent is met; by good works being done and if there is anything missing, the committee will advise the engineers on what is not yet right and then improve so that by the time they handover the project to the client, it is not only completed, but to the standard required," Brig Gen Kulayigye remarked.
Other members of the team included: UPDF Chief of Communications and Information Technology, Col NP Ssemakula, UPDF Director of Inspectorate Col Kagenyi, Col Ddamulira, UPDF Officers and Militants from the Engineers Brigade, among others.