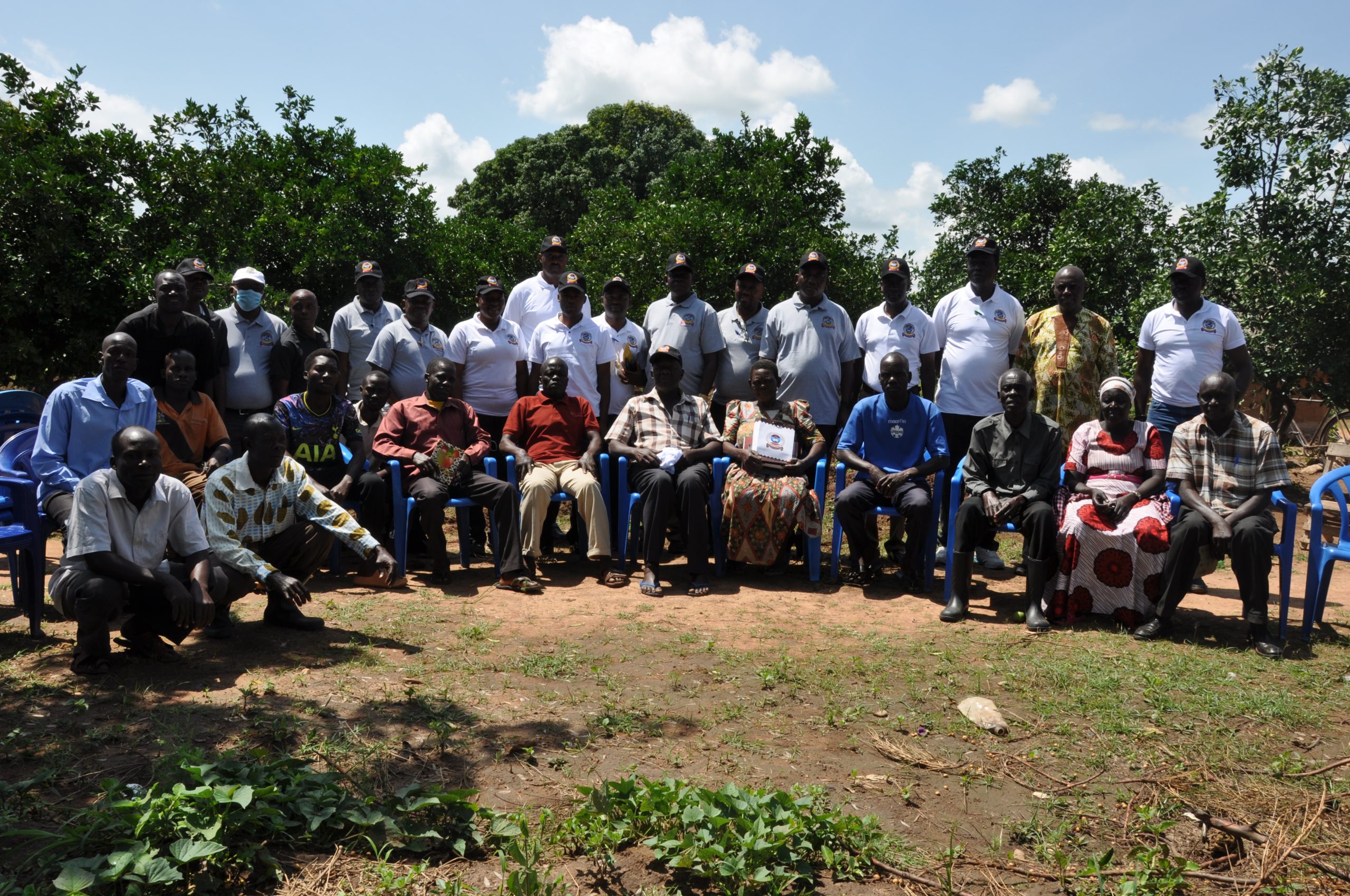 Course participants of the National Defence College – Uganda (NDC – U) led by the college Commandant Maj Gen Francis Okello successfully completed their industrial tour of Eastern Uganda.
This ended, with the group having a guided tour of Soroti Fruit Factory Limited (SOFTE), a Government of Uganda investment initiative that aims at adding value to locally available fruits to promote industrial growth, income diversification and increase income among households.
The factory is also a subsidiary of Uganda Development Corporation and produces Teju fruit juice products for domestic consumption and for export.
Maj Gen Okello applauded the management of the factory for adding value to locally grown fruits and availing jobs to the local population.
The Production Manager of Soroti Fruit Factory limited Mr. Phillip Musoke commended UPDF for stabilising the country.  He however, called upon government to construct more fruit juice processing plants to fill the void left by over production.
Earlier on, the participants had visited the first cooperative union for fruit farmers in Soroti, which links fruit farmers to the local market.
The group also visited Mr. Charles Oedo's farm, holding about 1000 orange trees. He urged government to build more fruit factories to cater for the excess production.
According to Mr. Lawrence Emoit, the Manager Teso Tropical Fruit Cooperative Union, the union provides technical support to farmers and coordinates their outreach activities.
The tour also had participants visit Tororo Cement Factory and SINO-Uganda Mbale Industrial Park.