The Uganda Peoples' Defence Forces (UPDF) serving under the African Union Transition Mission in Somalia (ATMIS) have today joined the rest of the world to launch 16 days of activism against Gender Based Violence (GBV).
This year's activities will run under the theme: "UNITE! Activism to End Violence Against Women and Girls."
This international campaign runs from 25 November to 10 December every year since its inception in 1991 and aims at eliminating violence against women and girls, increasing awareness and advocacy, among others.
The Deputy Uganda Contingent Commander in Somalia Col David Opero while officiating at the launch highlighted the importance of women in the transformation of society.
He called upon troops to   protect women and ensure that their rights are not violated.
He further remarked that all efforts against negative practices like marrying off young girls, denying women their right to work, denying girl child education and Female Genital Mutilation, among others, should be encouraged.
He concluded by encouraging parents and leaders at all levels to walk the talk by ensuring that they practice what they preach.
The ATMIS Gender Officer Maj Mary Kaoga noted that Gender Based Violence (GBV) is not only a male or female issue but one that needs collective measures to address it.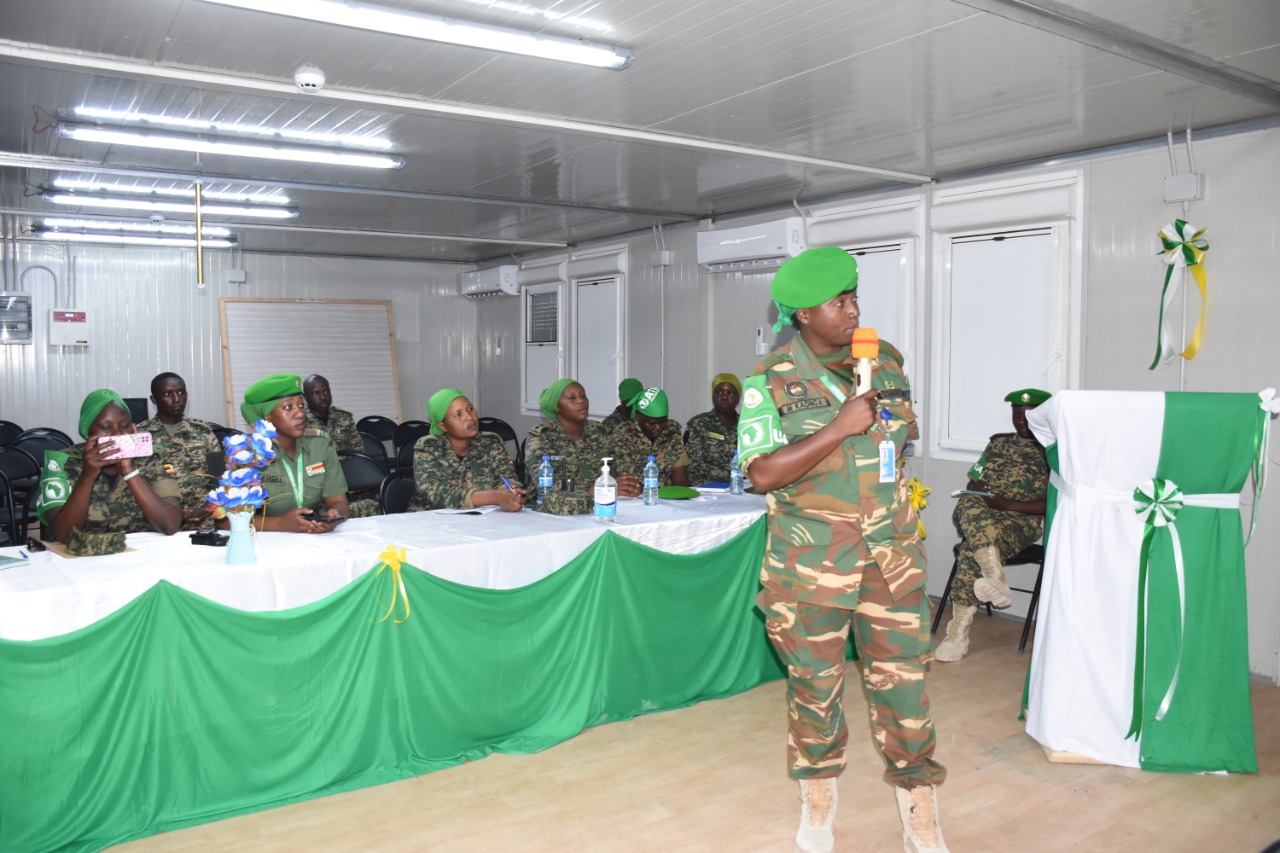 She added that most victims of GBV do not report situations of violence for fear of being stigmatized due to society perception.
She encouraged more enlightenment about GBV through the media, workshops, and any other cultural or formal engagements.
The launch was also attended by the UPDF Battle Group XXXIV Commander Col David Muruli Byaruhanga, Contingent Gender Officer Capt Jackline Namasaba, Staff officers and commanders from both force headquarters and Uganda contingent,  among others.